Flyball Team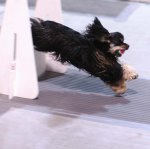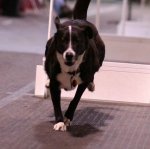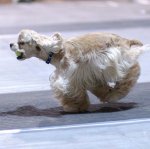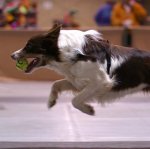 From left to right: Gymce, Lexie, Polara, Mattie and Maddie
What do you call it when you share good, clean, fun through controlled chaos on a team?
At TeeCreek, our team calls it Flyball!!!!!!!!
Flyball is:
four dogs released over four hurdles in turn by four handlers to launch and retrieve a tennis ball from a box and return over the hurdles to their handler for a tug, toy, food or some other life reward.
a timed relay race awarding points and titles to the individual dogs racing.
competitions against another team a few feet away in a parallel lane for tournament division placement awards.
an opportunity to develop focus while providing exercise for both handler and canine.
TeeCreek Flyball meets all of the above criteria but has evolved into what we believe is a whole lot more. Our philosophy is to make our experience with this sport an expression of positive teamwork and supportive relationships. Donāt get us wrong, we want to win, but regardless of the win or the alternative, our goal is to have fun and stay healthy as we continue challenging ourselves.
TeeCreek Flyball is:
the legacy of our retirees, insight and guidance of our veteran handlers, stability of our veteran dogs all providing support and drawing on the energy of intermediate and novice handlers/dogs.
sharing the joy of our individual or combined accomplishments and utilizing our failures as learning experiences.
our extended family of box loaders, ball people, dog holders and cheering sections.
who can set up the most rainproof tent and what we are going to have for dessert.
After all, what is more important in life than staying dry and dessert?
The following pictures would seem to indicate our canine members would answer with FLYBALL!!!!!!!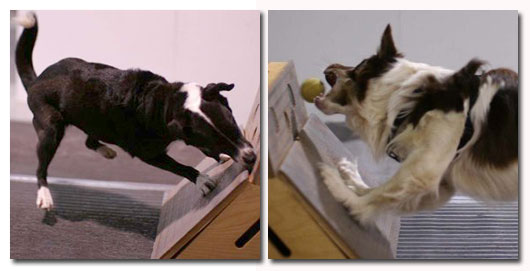 ---
Our Retired Flyball Team Members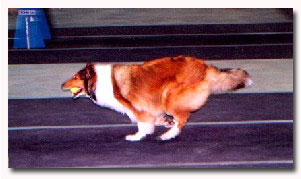 Katie

Rush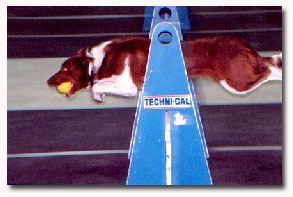 Tweed
Picture Coming Soon
Teaspoon
Picture Coming Soon
Gypsy